Shakespeare and Thanksgiving
Shakespeare didn't celebrate Thanksgiving, at least in the modern day sense, but he did know how to give thanks most eloquently: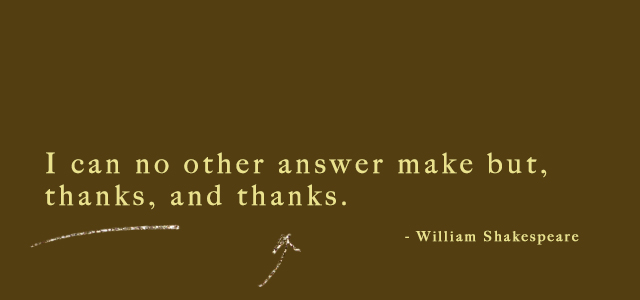 I express my own thanks. It will be a quiet Thanksgiving, yet there is a joyful noise within my heart that as difficult as this year has been it has been one in which I appreciate how much I can count on the Lord to be my light on those dark days.
May the joy of thanks be a member at your table this year, for there is always something to be thankful for.
Take care–