September marks beginnings and ends for me. The beginning of school means the end of leisure time, leisure reading, just plain being at my leisure. The beginning of going to bed early means the end of staying up late to read one more chapter. The beginning of my day job in the classroom means the end of my retirement vocation of hammock aficionado.
So–you can take the reader out of the hammock but you can't take the hammock out of the reader. Wait, that's not right.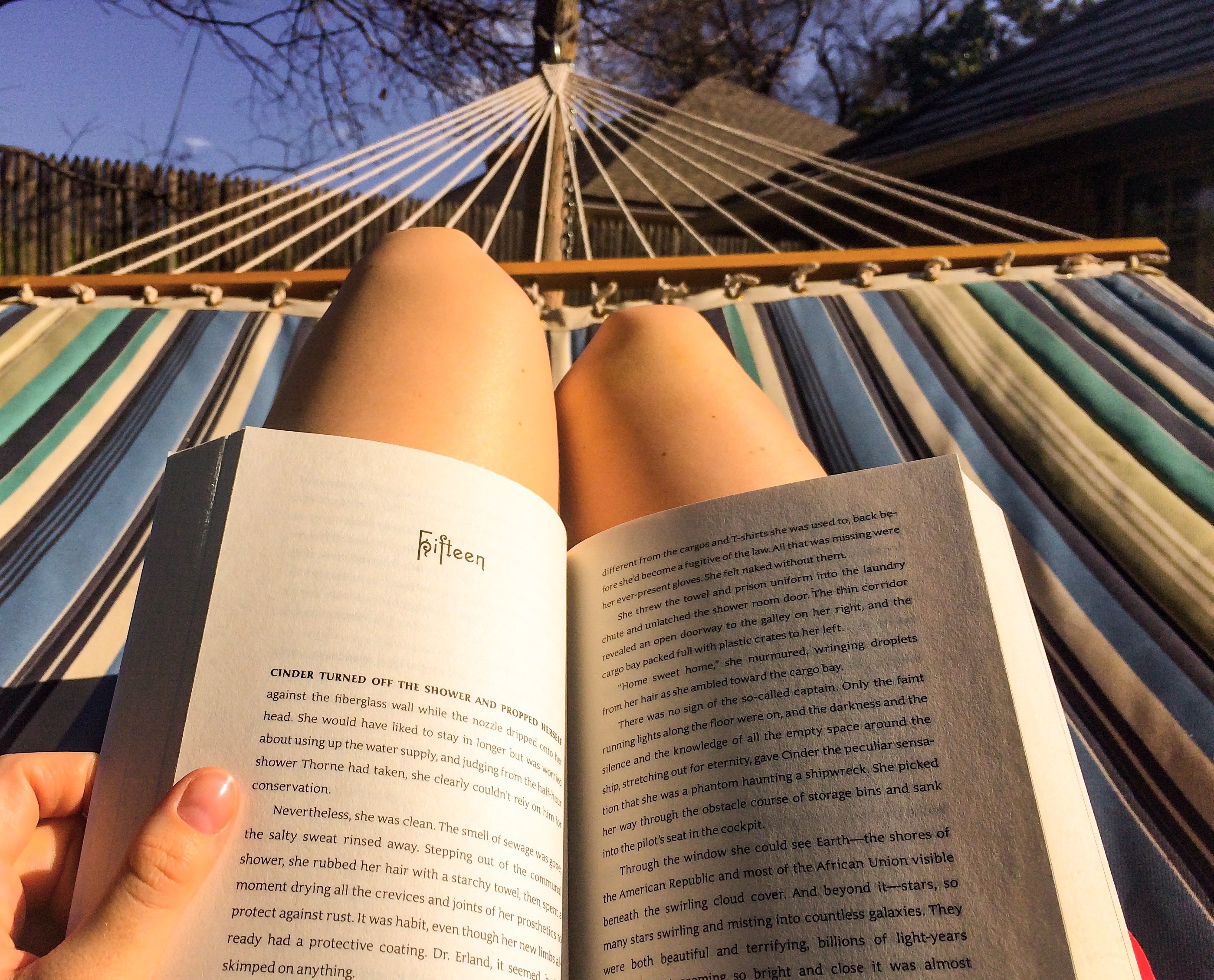 You take take the time to read books out of my hands but hands off my reading. Umm, something like that.
Yes, I'm back in the classroom teaching, and yes, teaching is different this year. Very different. At least our school is meeting in person with our students, unless they choose to learn remotely, which means creating lesson plans to accommodate both sets of students, which means my downtime involves taking naps to energize or reading books to defrag my brain.
I usually start out reading a book and then I fall asleep. A happy compromise.
I found myself checking out YA and middle readers in September.
1. They are quick to read.
2. Great plots.
3. Uncomplicated storyline.
4. Not much in the way of swearing or sex scenes.
5. Most weren't around when I was that age and I'm making up for lost time.
Here are my top picks from September. Click for the Goodreads review.
Although I am reading less, I am still way ahead of my reading goal of 101 books, having read 128 books so far. Maybe I can best my tops of 140. Hmmm, maybe.