December found me coasting into an attempt to best my best Goodreads challenge by scooting into the finish line of 165 books for 2020. Woo Hoo! My previous best was 140 last year. That is the upside about staying close to home: more time to read.
With Christmas Break comes two weeks of no school, which means nothing to plan and nothing to grade. The weather was not conducive to walking much and my library provided most of my inter-library loan requests. Recliner, book stack, open schedule—reader bliss. Here are December's highlights:
The Constant Rabbit by Jasper Fforde
⭐️ ⭐️ ⭐️ ⭐️ ⭐️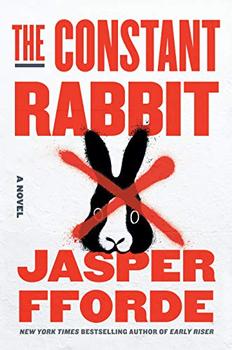 What is Jasper Fforde's genre? Erudite Absurdism? He is indeed unique in his style. This is a amusing read, if one can get past any hidden or unconfessed squeamishness towards talking rabbits. Jimmy Stewart's Harvey made me a wee bit uncomfortable and I can't claim to be a Beatrix Potter fan. Perhaps if C.S. Lewis had ennobled the rabbit in Narnia I would be more at ease with Fforde's tale of talking rabbits.
However, my feelings aside, Fforde's writing is oh so clever. He takes on issues ranging from reality TV to politics to human behavior and even jabs at his own double consonant last name. Having embraced Thursday Next, I was ever so happy that Mr. Fforde has not lost his way with wit and wordplay.
Esperanza Rising by Pam Munoz Ryan ⭐️ ⭐️ ⭐️ ⭐️ ⭐️
Considering this book was written twenty years ago, it still resonates so much. Esperanza lives a privileged life in Mexico until her father dies. Consequently she and her mother immigrate to California to find work on the farms picking produce. Life is vastly different for Esperanza living in the rough conditions of the camps. She must endure and live in hope that times will become better. Well-written and containing thought-provoking ideas of perspective, especially when it comes to the issues of immigration. The story is based on the author's grandmother's life providing a richer understanding of the harshness of prejudice and the sorrow of loss. Yet, there is a sense of possibility and hope in the story that is appealing and creates a sense of hope.
Time After Time by Lisa Grunwald ⭐️ ⭐️ ⭐️ ⭐️ ⭐️
When a story makes me cry that's the litmus test for a memorable novel.Where to start? First off, a unique plot device involving Grand Central Station and a fairytale of an impossible romance. Next, full characterization of all characters, be they the lost and found clerk to the MCs. I came away knowing these people and became genuinely, emotionally involved in their story. If you appreciated The idea behind The Time Traveler's Wife Grunwald's book is suggested.
Then there is the plethora of historical detail that is presented as a tribute to the various eras of New York from flappers to returning WWII soldiers to a city rebuilding and reshaping itself. But the double-punch ending is the real wow of Grunwald's story of love found, lost, and found again.
Oh, if there is a movie? I nominate Paul Rudd for Joe.
Twelfth Night by William Shakespeare, Roma Gill ⭐️ ⭐️ ⭐️ ⭐️ ⭐️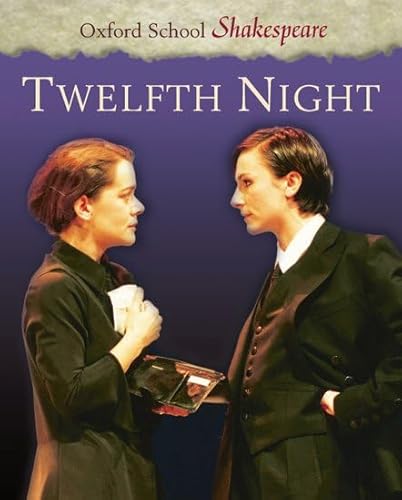 Twelfth Night, one of Shakespeare's most popular comedies, is presented in an accessible student edition by Roma Gill, that provides thorough side notes to this lively play. The ancillary includes discussion questions and other useful classroom study aides. A slim, yet efficient textbook for better understanding the play.
I Am Malala by Malala Yousafazi, Christina Lamb ⭐️ ⭐️ ⭐️ ⭐️ ⭐️
Even without all the attention Malala received after the Taliban's bullet nearly ended her life, this well-spoken young woman from Pakistan would still be a notable person. Her zeal for education and desire for peace are notable and admired. Her voice is clearly heard around the world and she has taken on the UN, American presidents, and the Taliban expressing her beliefs.
A book that combines her story, her beliefs, and her country's history makes for illuminating reading.
It's Like This, Cat by Emily Neville ⭐️ ⭐️ ⭐️ ⭐️ ⭐️

I remember this book from my child and it was a welcome reread in my personal challenge to read all Newbery award winners during this past year.
This is a true tribute to sixties NYC. Neville creates a likable narrator in Davey, a fourteen year old who is starting to figure out life. He realizes he doesn't have to argue with his father all the time and he can be choosy about his friends. He can also chose a pet and he adopts Cat from Kate, the neighborhood cat lady.
Even though it was written in the sixties the story still holds relevance since many of the issues in the book remain the same: family dynamics, friendship flurries, the search for identity. Just the prices have changed and no iPhones are in sight.
I like to think of this as a positive Catcher in the Rye.
I won't have as much time in January with school starting back up, but I have some fabulous reads lined up. Did you have some memorable reads last month or are you looking forward to some new ones coming your way?