Debatable Recap: Reeping a Win
February 's Debatable topic of "Most Appealing Mouse of Middle Reader Literature" sparked a lively discussion. It appears mice are quite nice in many an opinion. We won't mention the one dissenting view about mice (which wasn't very nice at all).
I choose Reepicheep from C.S. Lewis's Narnia series.
While Mike nominated Amos from Robert Lawson's Ben and Me.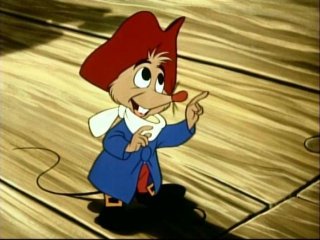 After a spirited voting spree, Reepicheep won by a whisker–yes, by one vote. Reep, that mighty warrior mouse valiantly strode forward and claimed his victory.
To be fair, Ben is a great little mouse. In fact, a vote for Ben or a vote for Reepicheep, along with the suggestions for Stuart Little, Bianca, Wilcox and Griswold, Despereaux, Runaway Ralph as considerations, just goes to show that mice are nice. That is, I admit I'm not keen on finding them unexpectedly in my kitchen pantry, but mice truly are winsome little creatures.
Someday I will regale my stories about Hunca Munca and Spot, two truly wondrous mousekins as once valued as pets.
BtW: a hearty congrats to my Debatable chum, Mike, who has just published his own mouse book: Scampers Thinks Like a Scientist.
Stay tuned for the next Debatable…