A tree lover. An appreciator of their grace, shade, and mesmerizing swish when the winds converse with them; however, I am not a fan of the annual migration of downward accumulation.
This year my strategy of waiting for all the leaves to fall before raking backfired. We received an early snow and the leaves frisked about the snowfall, creating a decorative touch of color. A bit like sprinkles on vanilla frosting.
I was momentarily charmed.
But then the snow melted, the rest of the leaves fell within one week–somewhat of a follow the leader venue (is that snickering I hear?) and the momentous task of dealing with two towering aspens, a birch, a linden, and a maple tree. Certain evergreens wanting in on the game shed their dagger needles as well.
I contemplated leaving the leaves alone this year. Scientifically, don't they mulch and return to the soil as the snow blankets them all winter? I image more time is needed than the four months of dozing under the snow would render them inert.
The yard must have started looking pathetic because I had a group of church kids stop by and offer to rake my leaves. Oh. That's so nice. Do I look old enough where I can't handle taking care of my yard anymore? I'm thinking they were being nice.
Okay, November is here. Snow is lurking down the pike. It's a rousing 46 degrees and I'm going to do this.
Leaf blower at the ready. Rake, snow shovel (it's the best for leaf scooping), and wheelbarrow are standing by.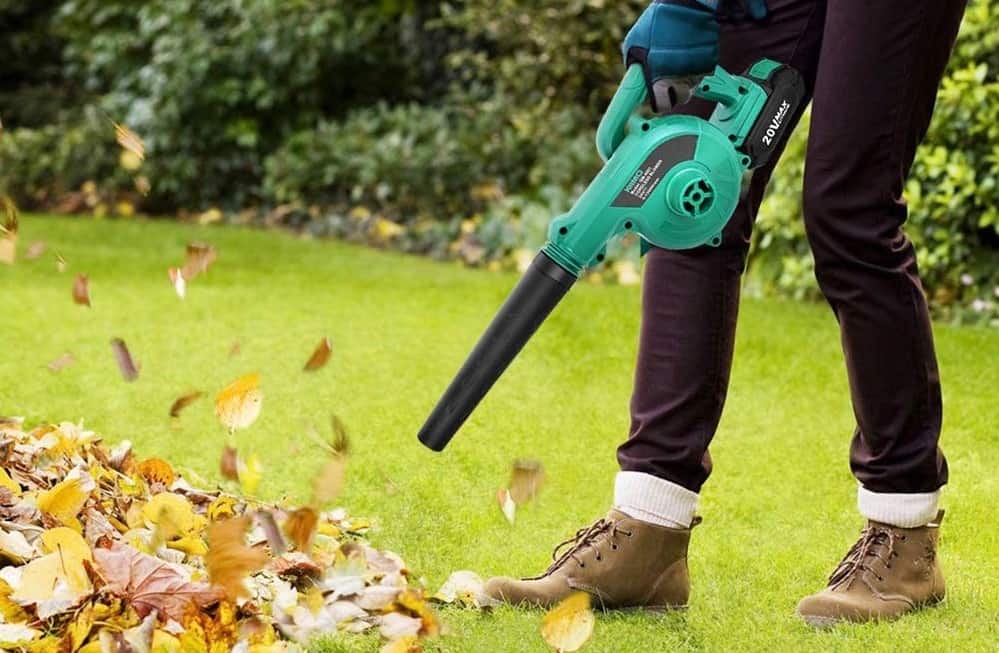 I managed to get the leaves in four or five major piles and then it's always the dilemma of burn, mulch, tarp or ? This is the only time of the year when I am envious of city folk, who are only 7 minutes down the line, jurisdiction wise. They get to cart their leaves to the curb and have city garbage haul them away. While us county folk have to figure it out.
This year it's the giant pile and tarp for a spring burn. It's getting them into that giant pile.
Having been called away by a Mother errand (glasses needed tightening, and while we are out, she says, I need a pedicure and some new tops), I did not return until almost three hours later. My hopes of the leaves somehow Disney-like traipsing into "hi ho hi ho" parade and forming themselves into that desired leaf pile momentarily tickled me.
No such luck.
I will give full credit to my Hubs who managed to corral the leaves and tarp them. At least most of them.
"Thanks for doing the leaves."
"You're welcome."
"What are your plans for the rest of the leaves?"
"What other leaves?"
"The ones over there."
"Oh, I didn't see those."
Okay, he's wonderfully managed to organize and tarp the leaves. Am I going to point out that there is still a significant amount of leaves left to deal with?
I ask you, readers, what would you have done?