Shakespeare Celeb: Here's Looking At You, Bill
So much is focused on what Shakespeare wrote. Lots of kerfuffle if he actually wrote what he wrote. Mmm, not going there. Instead–
Isn't anyone curious what he looked like?
Here are the traditional portraits:
And the not so traditional portraits: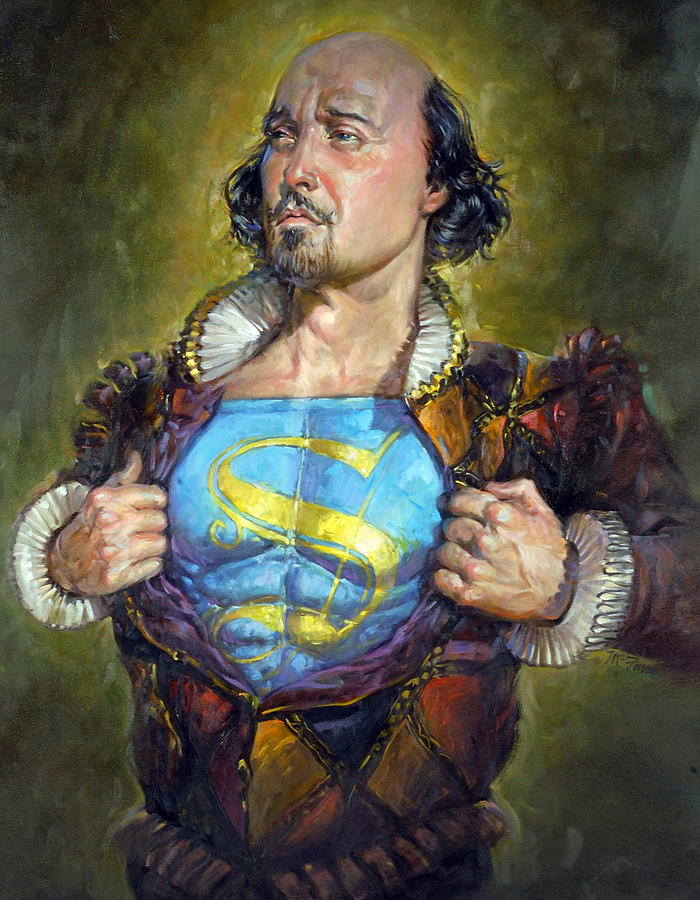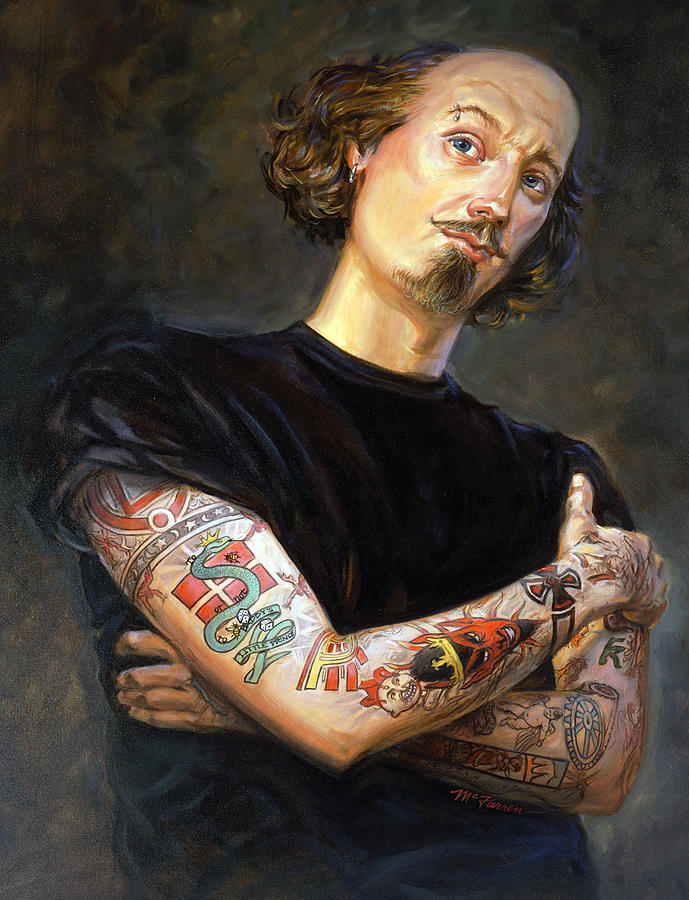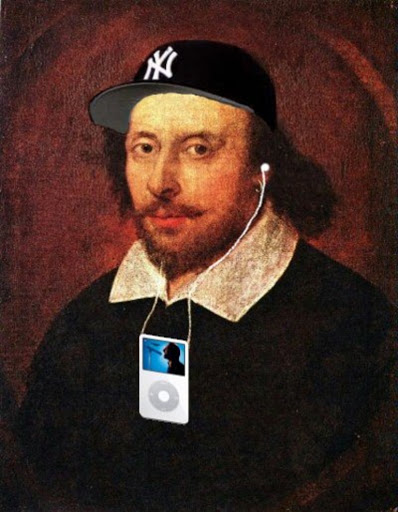 I honestly think old Ben Jonson had it spot on when he said Shakespeare was for all time. Shakespeare would fit in well today with his styling soul patch, facial trim, and flowing curls with dome. The pumpkin pants are a no go though. Same for the neck ruff. Only cats recovering from nasty bouts with other cats should wear those.
For the more academic aspect of Shakespeare portraiture, tune in here.