How Cliché: The "B" List
The "B" section is booming with cliché phrases. All these are from Christine Ammer's Have a Nice Day–No Problem: A Dictionary of Clichés.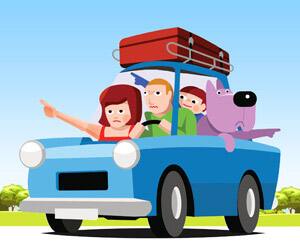 Backseat driver: unwanted advice.
In the 1920's, those who could afford to do so, engaged a chauffer to drive them. The chauffer sat up front and the passenger or employer sat in the back and gave their driver instructions. Today the term applies to someone giving what they perceive as helpful advice, usually to the chagrin to the person doing the task. Other applicable phrases are Armchair General and Monday-Morning Quarterback.
Back to square one: back to the beginning
Though it sounds like a math problem, thoughts on this one are related to games where the start is a square, as in hopscotch or in a number of board games. Putting in hard work only to start over is frustrating and this term goes with back to the drawing board when the blueprints don't pan out.
Back to the salt mines: returning to work
At one point in history, Russian prisoners during communist times were sent to work in the Siberian salt mines. While coming off of break can be tough, it probably is easier going that chipping away at rocks.
(The) ball is in your court: take your turn
A current expression from sports, which is attributed in the mid 20th century which is said when one person is a)being polite b)pushing the other person to take their turn c)a strategy to get the other person to reveal their intentions through action or words.
Bald face or barefaced liar/lie: an obvious, if not bold untruth.
Bare could be brazen, but it is likely is related to "beardless" which connects to only the young (not old enough to grow a beard yet) could so unashamedly tell such outrageous lies.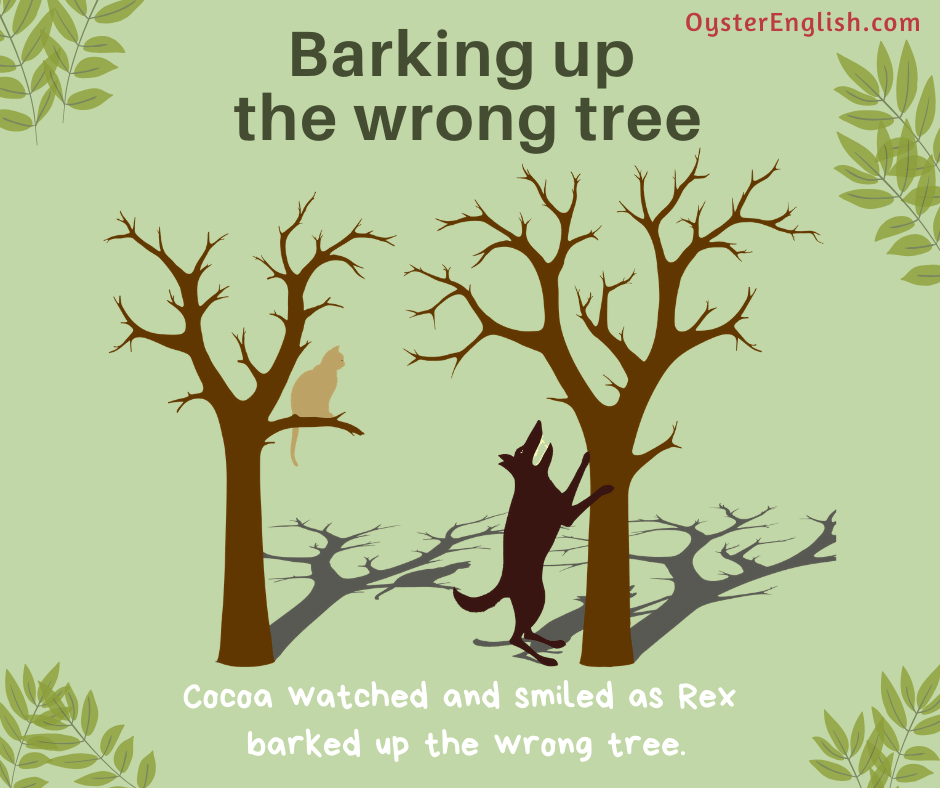 (To) bark up the wrong tree: waste time or effort going in the wrong direction
Once when hunting racoons with dogs was prevalent, sometimes dogs, so pleased with themselves, would bound up to a tree so sure they had caught the varmint, would bark to their owners their success. Raccoons, being the clever creatures that they are often led the dogs astray by jumping to another tree or applying some other witty escape strategy. For those out there thinking they have solved the problem through what seems to be a long and productive chase, they might find themselves baying at empty branches and must go back to square one.
(To have) bats in one's belfry: deemed slightly crazy
Bats in flight fly in a more irregular than regular pattern. At one time people watching bat flight thought the irregular flight reflected how bats thought–erratically. Since then it has been proven bats have a sophisticated flying system that employs sonar which keeps them from bumping into obstacles. While belfrys are not much in current use, one might be considered batty if their thoughts or speaking seems random, which might at first seem like an insult, yet it's actually a compliment since bats are considered sophisticated creatures.
(To) beard the lion: to take a risk
If you haven't heard this term recently, that makes two of us. Considered cliché for over a century, this phrase has Biblical roots coming from when David related how by grabbing a lion by its beard he slew him. Facing danger and vanquishing it is one thing, grabbing lions is quite another. Granted, David showed his bravery. Look how this lion's beard–that's up close and personal.
Beat (scare) the living daylights out of: to punish or scare someone tremendously
A 19th century American colloquialism for a person's internal organs was "daylights." To punish or scare someone so severely that there innards would fall out is indeed severe.
Bed or roses: an implied place of comfort
Metaphorically, lying in a bed of roses sounds pleasant, being surrounded by the fragrant petals. However, there are thorns to consider. And a literal bed of roses demands constant care, so this phrase implies the opposite, as in the situation is not comfortable.