Why We Say: from Under the Weather to Upper Crust
UNDER THE WEATHER
"Are you all right?"
"Just a bit under the weather?"
This exchange is usually related to someone feeling a bit ill, and someone noticing it. Why "under the weather" not "in the weather" or even "weathering through it?" The idea goes back to the situation of when a new recruit on a ship gets seasick. Hanging out and over the rail can involve facing the wind, so it makes sense to get out of the wind by crouching under the bulwarks or getting under the weather. Perhaps the next time you're feeling queasy consider ducking down and nodding your head "yes."
Up to Scratch
Who would have thought meeting someone's expectations would have developed from not throwing a punch too soon. In older prize fighting days a line was marked on the ground and the fighters met there. However, if either one stepped over the line they would be disqualified since they were expected to meet up to the scratch.
Up to Snuff
Speaking of being up to scratch, there is also being up to snuff–no fighting involved. This saying stems from how the sense of smell is one of our most sensitive senses. Think about when you have a cold, the sense of smell is dampened. Therefore, if someone is feeling well then it means they can sniff well or is that they are up to snuffing.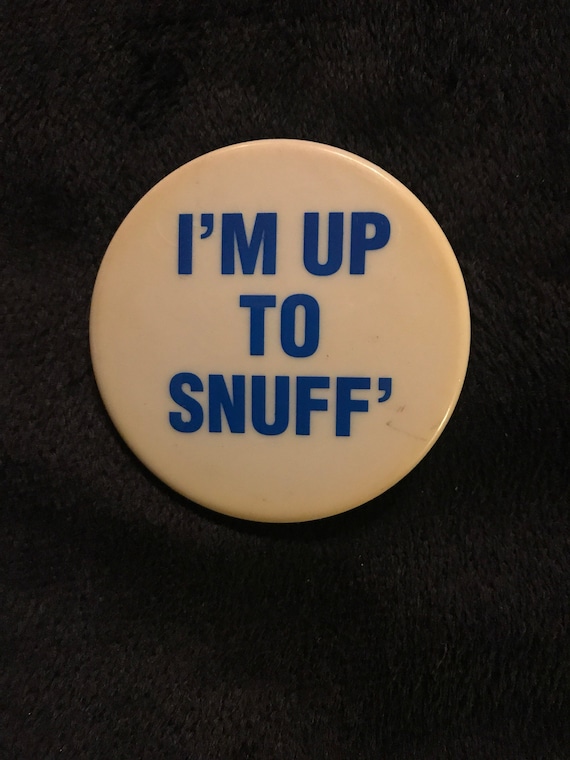 Upper Crust
They say upper society is the upper crust. Crust of what? Bread. At that time in history the best part of the bread was the crust, so those of the upper class could afford the best, especially bread. And if the best of the bread is the top part of the bread then the upper class, the top of society is the upper crust.