Why We Say: Hippos to Hopscotch
Did you know —
That "hippopotamus" is derived from the Greek potamos (river) and hippo (horse)? Which means the hippo is actually considered a river horse. I do not advise saddling one.
Those who "hit it off" are "striking the scent", as in the hunting terminology of old. This means people who get along must have common scents.
When people "hobnob" together they are participating in "have and not have" which is another way of saying "give and take"–aptly applied to conversing.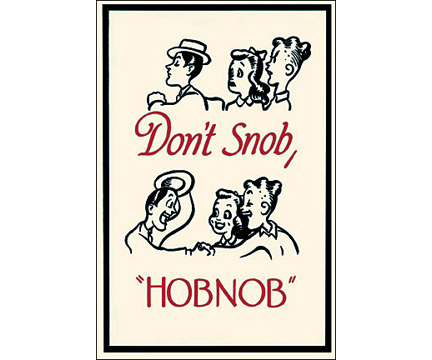 That you are mispronouncing "hodge podge" since it is derived from "hotchpotch" which is a stew comprised of this and that.
When referring to a crook as a "hoodlum" you are referring to a San Francisco gang-leader by the name of Muldoon? Because the reporter reversed the spelling to "Noodlum" and the typesetter could not read his writing, he set it up as "Hoodlum." Good handwriting is important when spelling out bad crooks.
That "hopscotch" is actually "hop scratch" since "scotch" is another word for "scratch"? The child's game is based on hopping over the scratches made in the dirt. I am hoping you aren't scratching your head over this one
Next time we continue with the exploration of "h" phrases ranging from "horse sense" to "hussy." Stay tuned…